Bloodstream is a roguelite twin-stick shooter set in a retrofuturistic take on early 90s New York where street-tier superpowers are real. It's currently in pre-production here at Dreamloop. We're looking for the perfect publishing partner. If you're seeing this page, it means you're one of a small handful of companies we thought would make an excellent partner.
First, a bit of exposition…
Dreamloop was founded in 2015 in Tampere, Finland, and we're currently 22 Loopers strong. We've spent the last several years working on client projects like The Ascent, Layers of Fear 2, Aragami 2, and Moons of Madness. Now, we're almost ready to bring our own IP to the world in a big way.
Now, the ask.
There's just one catch with our brilliant plan. Our business model is predicated mainly on client work. If we stop working on client projects, we can't keep the lights on long enough to pull off this ambitious project. So we're looking for the perfect strategic publishing partner that understands our vision and capabilities and would be comfortable funding Bloodstream starting in pre-production.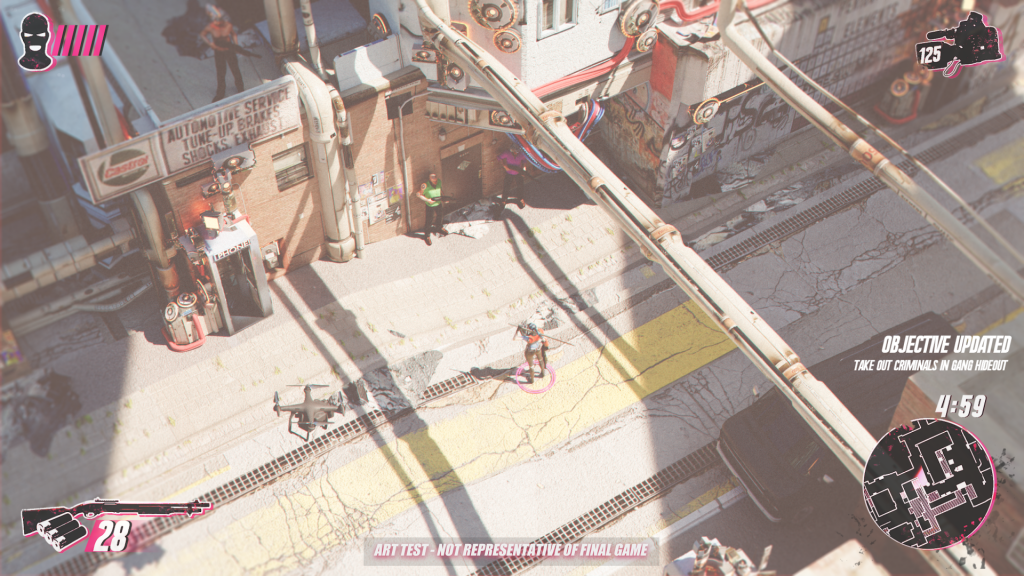 If that's not you, no worries.
If you are interested, however… There's more info below the break. Heard enough already? FINE! Have this contact form or send us an email. We'll shoot an NDA over, and we can talk shop and dive deeper into Bloodstream!
So, about that Bloodstream…
The game is set in an alternate history early 90s America, where (low-level/street-tier) superpowered criminal scum have begun emerging – and so have superheroes. Because of this rampant rise in crime, a recent law was introduced that strips criminals of their human rights. Enter BLOODSTREAM.
In-world, BLOODSTREAM is a violent "home video" show. The ultimate goal of BLOODSTREAM is to become the show's vigilante superstar, scoring more points than all other heroes by cleaning up criminal trash. As one might expect, however, all is not quite as it seems with the show and its producers…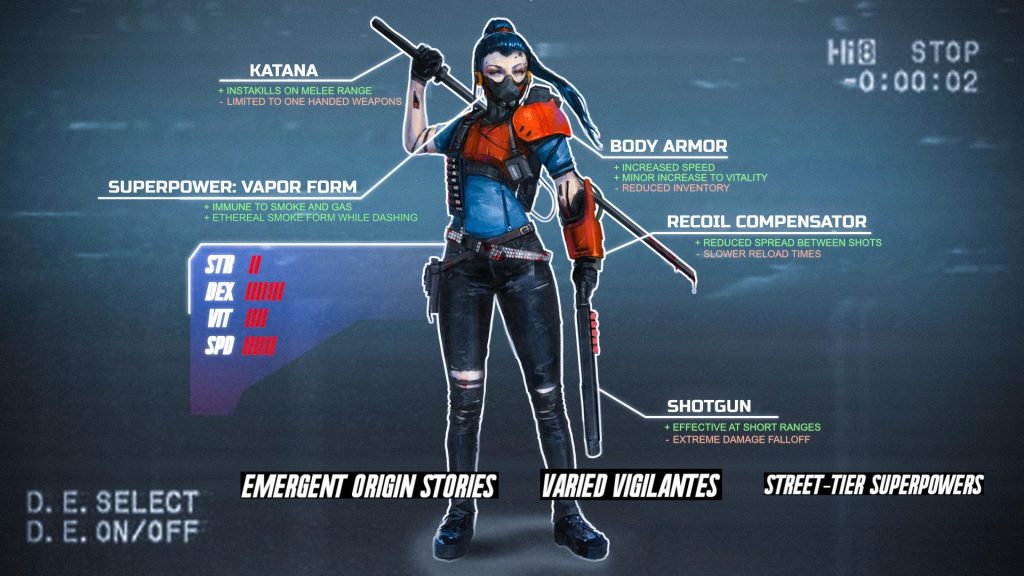 Get to the gameplay!
Ah, right. The gameplay. Simply put? Colorful, violent, twin-stick carnage with wicked street-tier superpowers, and smashable, crushable, oh-so-destructible procedural levels.
Create a Vigilante > Suit Up > Engage in carnage for your adoring fans > Loot > Experience the world & Narrative > Repeat (from step 2)
Moment-to-moment, you've got an exciting twin-stick shooter with superpowers and a unique retrofuturistic vibe that's like Fresh Prince meets Cyberpunk.
Metagame-wise, you've got an intriguing roguelite with emergent origin stories, procedural environments and loot, wildly varied runs, and a subversive narrative with heart and teeth.
Okay, but why Dreamloop?
Dreamloop has spent the last several years developing immense technical expertise with Unreal by working on client projects. We've also ported 9 titles with 24 individual platform releases. We've worked on the latest generation of consoles, and the previous gen, and we're looking to simultaneously launch Bloodstream on both generations on Day 1.
We don't just have the technical know-how, though. We consider ourselves game developers first, and a technical partner second. Since our founding in 2015, we've always maintained a full creative team. We've been honing our ideas and storing up creative energy, and now we're ready to bring it to the world.
Our 22-person team is production savvy, experienced, and even has some marketing, media, and community chops. We're a bit different than your average indie studio.
We just need a little help.
If our project or studio has resonated with you, and you'd like to learn more send us an email. We're excited to kick off this project, and hopeful that we can find a partner that gets what it is we're going for.